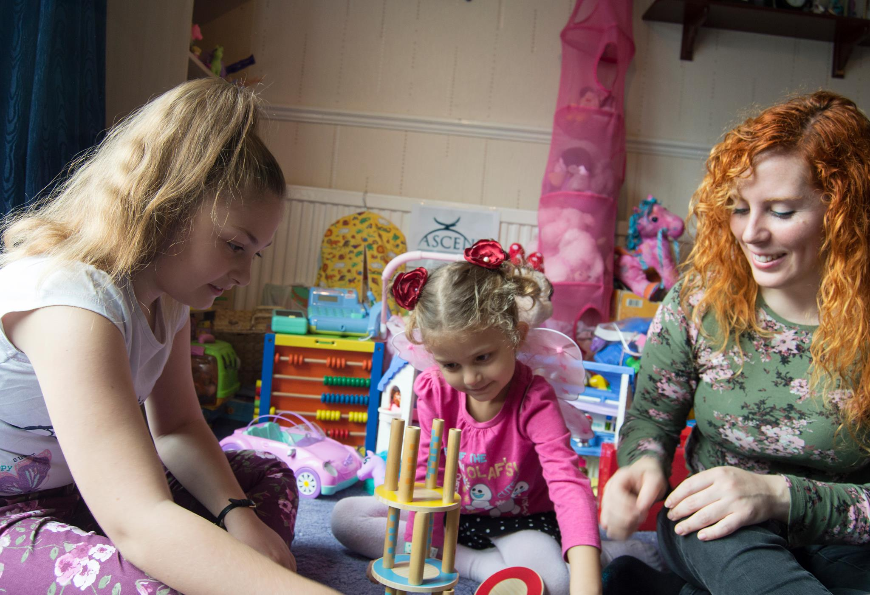 NCFE CACHE LEVEL 3 DIPLOMA FOR RESIDENTIAL CHILDCARE (ENGLAND)
This qualification will develop the knowledge and skills needed when working with children and young people in a residential childcare setting, including an understanding of child and young person development.
The qualification enables the learner to gain essential skills and knowledge to support children and young people in residential childcare settings, including: wellbeing and resilience, positive relationships and attachments, health and safety, sexual exploitation, communication, positive behaviour and positive outcomes.

It also offers the learner the opportunity to cover optional topics which are particularly suited to specific residential childcare and respite care settings.
Entry requirements
The learerner should be at least 18 years old and have relevant experience.
Learners will need to be working, volunteering or on practical placement in a residential childcare setting, as they need to show competence in both knowledge and skills.
For learners without a work placement we can assist them in finding one.
Qualification achievement
Learners must achieve 61 credits. 53 credits must be achieved from Mandatory Group A. Learners must also complete a minimum of 3 Optional Units from Optional Group B, to achieve a minimum of 8 credits.
Assessment of the qualification
To achieve the NCFE CACHE Level 3 Diploma for Residential Childcare, learners must successfully demonstrate their achievement of all learning outcomes and assessment criteria of the units as detailed in this qualification specification.
The qualification assesses the knowledge and performance of the learner in the workplace.
The knowledge will be assessed with the help of questions and answers, case studies, discussions with the assessors, recognition of prior learning and other methods that might be to the advantage of the learner.
To assess the performance of the learner, a work placement is needed so the Assessor can conduct at least two observations for the learner. The learner might need to provide pieces of evidence produced in the workplace.
The qualification can usually be complete it in a year or less.
What are the progression opportunities?
These qualifications can help find work as a

• residential childcare workers
• registered residential childcare managers, deputies and assistant managers (further professional development / qualification may be required once in post)
• managers, deputy and assistant managers in other adult or children and young people's social care settings (further professional development/qualification may be required once in post).
Price:
£1500
Instalment plan: £50 first payment , and instalments between £50 and £100/ month, you decide!