About Ascend Training
Ascend Training is a training company comprised of dedicated and highly qualified professionals with years of experience and successfully delivering trainings
and qualifications in various sectors.

Why Ascend Training?
All our courses are fully accredited and nationally recognised qualifications.
We help develop your knowledge and improve your chances to climb on the career ladder.
You learn new skills.
You can update your CV.
You can study while working.
You don't need to attend classes, we come to you.
Customised teaching and assessment methods to meet your individual needs.
Qualified and experienced assessors/trainers.
Progression routes available.
Competitive prices and instalments.
We help you grow!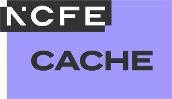 ©
Company number
08754086